Due to Tammy Abraham's late season form and his ongoing contract situation, a debate has been sparked over his true ability, and whether or not he can be the man to lead the line for potential Premier League and Champions League winning Chelsea sides. I won't explore the details of the contract situation too much as it has been done to death on twitter and other platforms, but instead focus on Tammy's quality, and whether or not he can be that striker to lead us to long term success.
Before the season started, the majority of people didn't think Tammy had the quality to be a starting striker for Chelsea, and after the Super Cup final many people wrote him off for good, saying that he was just a Championship level striker. However, in the following weeks he began to change people's opinions of him, having scored 7 goals just over a month into the season. He then followed this up with a dramatic winner at the Emirates, his first England goal and goals in the champions league, changing a lot of people's minds about the young Englishmen.
His late season form caused another flip-flop of opinions on him again though, with 2 goals in his last 11 appearances people are deciding that he's now no longer good enough for Chelsea. People, as always, are forgetting context though. Tammy started practically every single game for Chelsea until about February time, and it was clearly wearing him down. His fitness levels decreased, and he started having to play through knocks so it's no surprise his performance level decreased. The most notable drop off in his game was his instincts in and around the box, he seemingly no longer had the ability to sniff out chances, and didn't seem to be attacking the ball, but this is down to his lack of fitness. If you're not as fit, you won't be as sharp, and if you're not as sharp you're not going to be getting to the same chances you will have before. But it's not like Abraham never had this ability, a huge part of his game as he made a name for himself was based off of his poaching ability, and it's not something you just suddenly lose. When the fitness returns, this will return as well. The other main criticism of Abraham is his heading ability, which for someone 6'3" is admittedly underwhelming. His headed attempts are usually soft and poorly directed, and this is undoubtedly something he needs to work on. I trust though, that as his body develops and he bulks up he will develop more strength and become more of an aerial threat as he builds up his power and accuracy. People also criticise him with the "big chances missed" stat, having missed 17 this season (source: Sofascore). This looks bad on paper but when you look at the other strikers around him it looks a lot less worrying. This season, Lewandowski has missed 22, Vardy 15, Firmino 19, Jesus 18, Werner 15 and so on. So as bad as the number looks in isolation, again with context it's nowhere near as bad, if anything it shows his ability to consistently make chances for himself, further backed up by expected goals stats for the season.
Abraham recorded 0.55 non penalty expected goals per 90 in the Premier League this season (according to fbref.com), only bettered by three other players. This shows Tammy's ability to consistently make chances for himself, resulting long term in lots of goals. When you consider, his fitness issues and the fact this is his first season for us there is a lot of promise for him to make it long term as a Premier League goal scorer. This season we've also seen huge developments in his game namely in his long-range finishing and his build up play. For example, before this season he'd never scored a professional goal outside the box, he's done that this season as well as a couple just inside the box, and he's also massively improved his build up play. He's more than good enough at linking up the play now, can drop deep and get involved in the build-up and can create chances for himself and other attackers, registering three six this season (source: Transfermarkt). This improvement in his longer-range finishing and build up play also gives credit to the mental aspects of his game. Before the season started it was reported that Tammy wanted to work on both of these things and was staying late after training to work on them. To see it pay off like it has shows that he firstly has the mentality and desire to work on his game and improve himself but it also shows his coachability and mouldability and that he can be improved into whatever Lampard and the team need from him, both of these are key mental aspects to becoming an elite centre forward. Another unique skill of his for a striker, especially of his frame is his dribbling ability. In the academy he often played on the wing with Solanke through the middle, which led to him developing into this 'small striker in a big striker's body' as @ChelseaYouth on twitter describes him. His third goal away to wolves encapsulates this perfectly. He's on the ball just inside the area with very little on, before flip-flapping past his man and burying it far post. This isn't the type of goal you see a 6'3" striker score and it's so crucial for a team to have an outlet up top capable of making something out of nothing like this.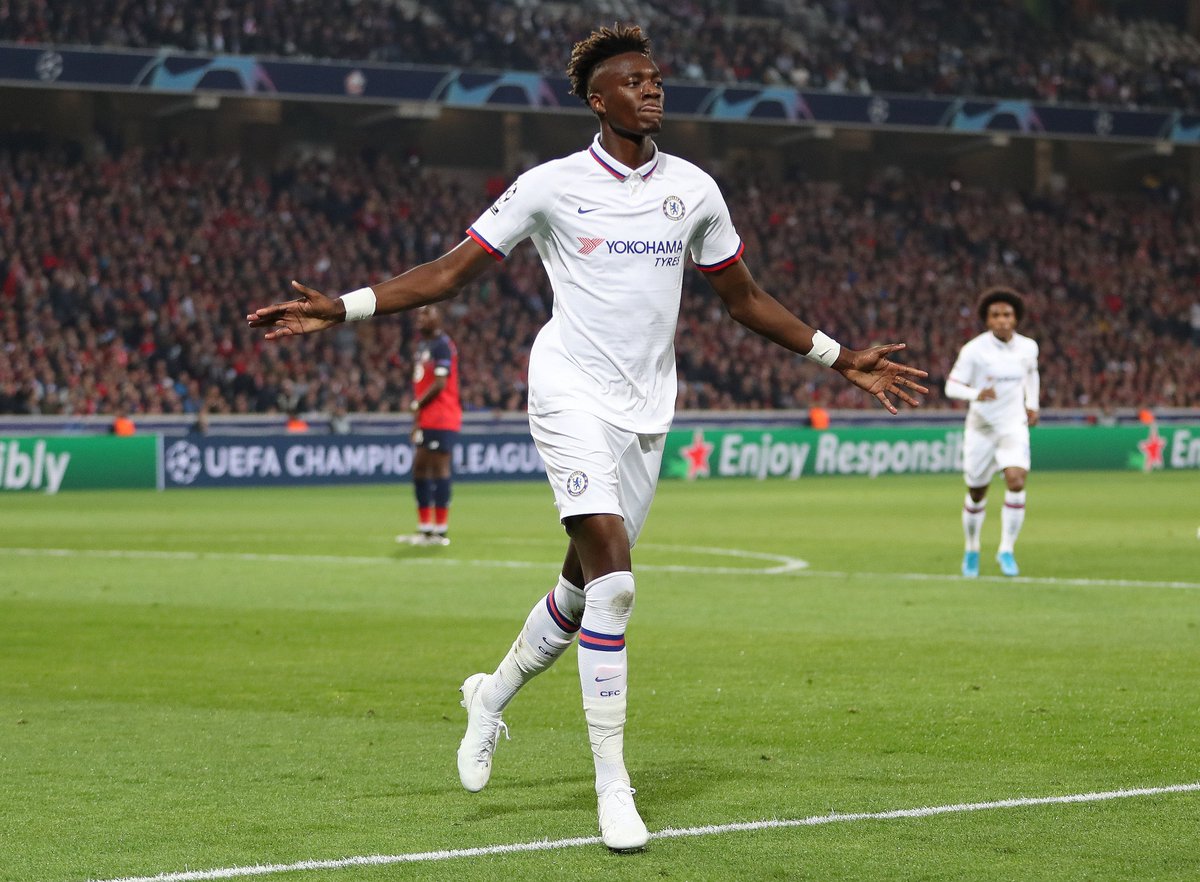 To conclude, Tammy Abraham definitely has what it takes to lead Chelsea's attack to all sorts of trophies in the future. The combination of his mentality and desire, ability to consistently sniff out goalscoring chances, his involvement in build-up and ability to create something out of nothing are all key in his development into a very complete centre forward. He's an asset Chelsea need to treasure, and he can be a key part of some very successful Chelsea sides.
Let us know what you think – Tweet us @TheChelseaSpot
Featured image sourced from : Vbet News
‌