Chelsea somehow managed to beat Barnsley in the fifth round of the FA Cup after a disastrous performance to take us into the quarter finals of the domestic competition. There were some absolutely terrible performances, especially as you'd expect the level to be high as some of the players should be trying to impress Tuchel, but let's get into these player ratings.
Kepa – 7
I thought Kepa actually had a decent game. He made a good save in the first couple minutes which kept us in the game, and although his distribution at times wasn't great, with such a terrible pitch it was good to see he didn't make any blunders. Not an outstanding game but happy to see him improve on some recent performances in a Blue shirt.
Christensen – 7
He was substituted at Half-Time due to 'having a headache', but he did look like one of our better defenders in the first haf. Made a few nice tackles and won a few headers, and was decent on the ball too. Didn't have much to do but has played well in the last few games.
Zouma – 8
I thought the French defender was great today. The Barnsley defence kept on hoofing the ball up to the attackers and he looked like the only player who was willing to win some of the headers. Decent on the ball and again not much to do, but solid. Will he start under Tuchel for the next few games? Will be interesting to keep an eye on.
Emerson – 5
He started off at LCB, which just didn't suit him with Alonso next to him. And then when he went to his more natural position, he had his typical performance where he plays some nice passes but runs forward three yards, turns backwards and passes it to one of the centre-backs. Do you actually remember him overlapping Hudson-Odoi and putting a cross in? I certainly don't.
Hudson-Odoi – 8
Callum was great, once again. He started off at RWB, where he was drifting past players, and he continued to do so when at Half-Time he switched to the winger position when we switched to four at the back. A few times the final shot or pass could have been better but he was definitely one of our brighter players.
Kante – 5
I personally though N'Golo was poor today. I know he's returning back off an injury so he doesn't deserve too much stick, but at times I felt he wasn't moving about at all and just looked completely off it. Some of his passes weren't going through, and although he made one or two nice tackles we did not see his best today.
Gilmour – 6
Again, a decent performance, and you expect that from Gilmour, but he still has a lot more to offer than what he did today. He made a few lovely switches off play but other than that didn't really affect the game too much. He picked up some nice spaces a few times and didn't make that many mistakes, but there's a lot more to come from the Scotsman.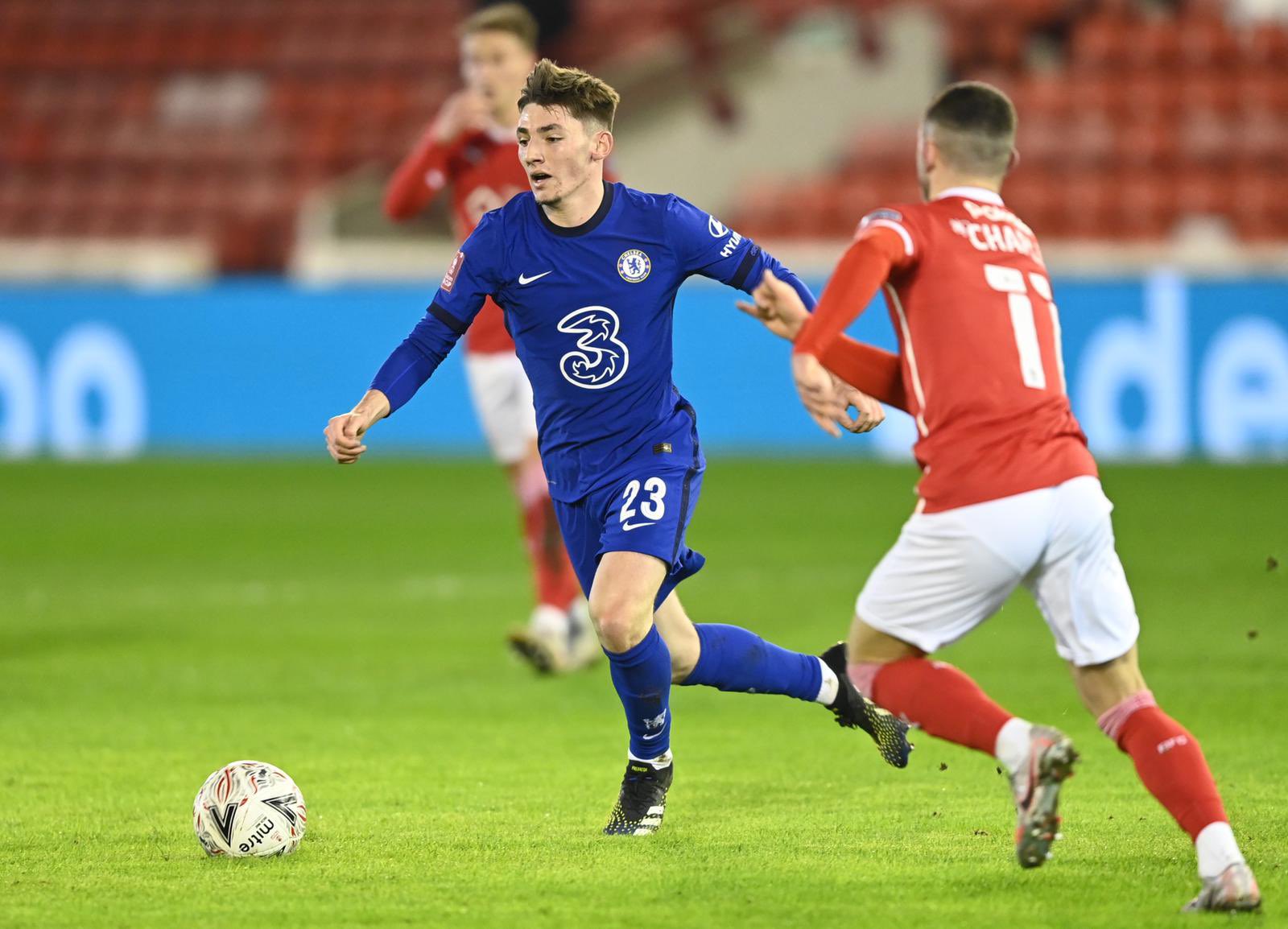 Alonso – 5
Meh? I mean I don't actually know what to say on Marcos in the first half – he kind of went missing. After seeing the pitch I always knew this game wasn't to be for him as he isn't technically as able compared to the rest, but yeah I can't really judge him too much…
Ziyech – 1
Was pathetic tonight. First touch wasn't good at all, couldn't play any of his special passes, and just looked extremely out of it. He needs a string of games to get into things and still is understanding English football, but with performances like that he isn't getting much gametime. He can get one mark out of 10 for the one nutmeg he did.
Pulisic – 1
Again, shocking. His best quality is getting the ball and driving forwards but we failed to see him do that once during the game. He really needs to improve his performances and get back to the form we saw him in towards the end of the last season because at the moment Mount, Hudson-Odoi, Havertz and at this rate maybe even Anjorin may be ahead of him and the Morrocan magician. Like Ziyech, he can get the one point, but I think this time for his trim.
Abraham – 9
I'm seeing some mixed opinions on the timeline about Tammy, but I thought he was absolutely brilliant today. He held up the balls at time very well, should've had a penalty, bagged a goal and made an incredible goal line clearance to keep us in the game. He was the man responsible for us getting into the quarter finals of the compeitition and was definitely my MOTM.
James – 9
Reece was outstanding today and him coming on as a substitute at Half-Time changed the game. We didn't see the crosses from him like we normally do, but he got his assist and was that physical presence we needed to push us towards the win.
Rudiger – 7
Again, didn't really have much to do, but was solid. Similar to Christensen and Zouma in terms of performance. He's played well under Tuchel despite that embarassing own goal against Sheffield United, so we'll have to see whether he can stay consistent.
Anjorin – 8
I was so excited to see Tino come on at the 70th minute mark when we were only 1-0 up against Barnsley and was struggling – shows the trust Tuchel has in these boys. He made some lovely few touches and he went past some players with ease. His final ball was lacking once or twice but anyone who has watched the midfielder knows that will come and that he's got everything in his locker. A great start to life under Thomas for him and hopefully we can see him more.
Kovacic – N/A
Can't really judge Mateo as he didn't really have that much time and didn't change the game. Lost the ball once or twice but can't blame him when he had been thrown into some terrible surroundings.
Do you agree with my player ratings? Let us know on our social media platforms! I'd also like to say – I know some of these player ratings are harsh. I know that Ziyech and Pulisic will be great players for this club in the next few years and that Kante is a world class midfielder on his today, but I'm just judging their minutse on what I saw today.
Written by Paree