Pre-Season has begun and there aren't that many weeks to go until the beginning of the new season. For Chelsea fans, that tends to be a very exciting time as normally there's a new manager and a few new signings. This time, there have been 0 signings so far, and we have a manager which has been with us for almost exactly 6 months and has won us a Champions League on the way, so the current feeling is certainly a weird one.
I'll leave all of that to another writer though. As any loyal fans of myself and The Chelsea Spot would know, we have a huge investment into the academy so in this article we'll be looking at how the U23s could get on this season. There'll probably be a better preview from @chelseayouth on thechels.net soon enough so I'd recommend reading that too.
The squad has changed A LOT from last season. We didn't win anything last season, yet it was one of the most talented groups we have seen in a long time. To be fair, we did expect quite a few to be moving onto professional football this season – it's just a shame that most are permanently rather than on loan. The likes of Dynel Simeu, Lewis Bate, Myles Peart-Harris, Marcel Lewis & Tino Livramento (set to join Brighton) have all moved on to other clubs, while some such as Henry Lawrence and Levi Colwill have gone on loan. All of these are names which even a partial viewer of the academy will recognise, which does really show some of the big players we have lost this season.
That necessarily may not be a bad thing. Yes, there may be a lack of experience at times, and there is a decent chance results don't go our way in some games (hence I am already predicting a huge out of context cry on Twitter in a few months time from certain fans who don't watch us when we're not winning the PL2), but it's going to be an extremely young squad and the amount they will learn will be incredible. One of the criticisms of the PL2 is that some players stick in there for too long and don't break into professional football, but for most of these players who will be very young, they'll generate an incredible learning curve coming up against players who are bigger and stronger than them. Remember when we had Terry, Batshuayi, Rudiger, Hazard and more playing for our development squad to develop fitness? Imagine a team of very young academy boys coming up against players like them – they'll learn so much.
Chelsea's first U23s fixture is only a few weeks away, as you can see in the graphic below made by the wonderful @chelseayouth, so let's have a look at the potential squad we could be using this season…
Goalkeepers
Chelsea currently have four goalkeepers who could potentially play for the U23s – Lucas Bergstrom, Teddy Sharman-Lowe, Ethan Wady and Karlo Ziger. Bergstrom has been training with the first team for now just in pre-season, but the imminent arrival of Marcus Bettinelli as third choice keeper into the first team would pretty much destroy any chances of him moving up. Sharman-Lowe and Wady could perhaps try and get gametime somewhere else as we've seen them do before. Ziger was someone who was training a lot with the first team last season so where he plays will also be very intriguing. I honestly don't know too much about the keepers' situations to say much more.
Defenders
After looking at the defenders we have this season, there is a decent chance that Andy Myers will stick with the 3 at the back formation which he trusted so much last season. The first team playing 3 centre-halves also *could* (considering managers are sacked every 3 years probably not) influence the academy formations as incase anyone does need to step up from the academy, they will be much more used to the system.
Xavier Mbuyamba is the big name which most will be keeping an eye on this season. He'll certainly want to crack on in the PL2 after looking extremely comfortable in the small amount of games he played towards the end of last season, and he's one who could potentially move on loan in January if he has a very good six months.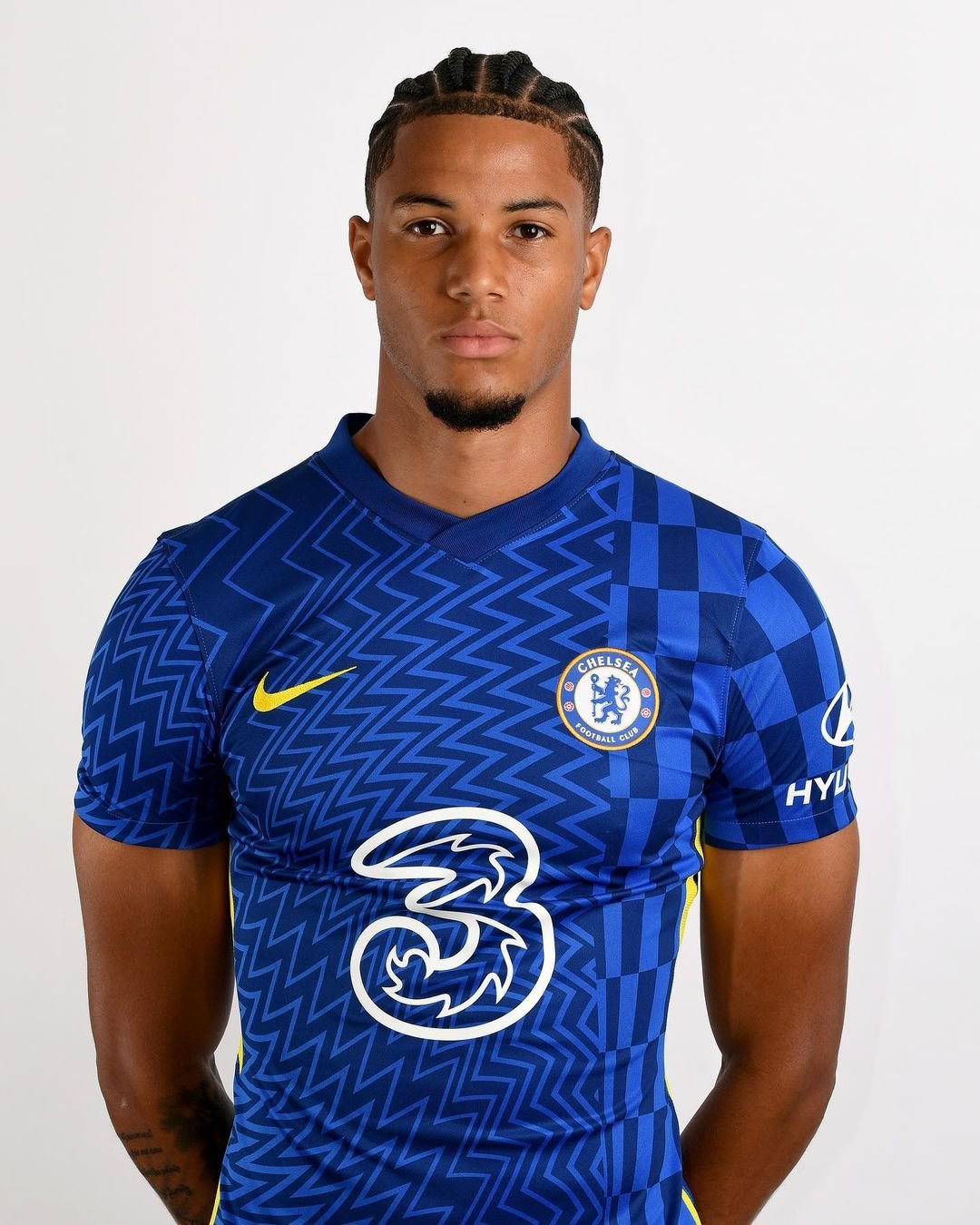 Sam McClelland is another one who should try to cement a starting place in the team (assuming he doesn't leave on loan). The Northern Irish international has looked very much in place whenever he's come into the team, with his height and ability on the ball being of real help to the squad. Bashir Humphreys is another one who featured in the FA Youth Cup team last season and will be wanting to push into the development squad eventually, as well as Alfie Gilchrist who has done very well at the U18s level and participated for a few minutes last season in the 23s.
At wingback, there are a few options with Harvey Vale being the main one after playing a lot there last season, although I would personally love to see him play further forward. Silko Thomas has a chance to push into the team as last season he made an appearance at just the age of 16 and looked promising while picking up a goal and an assist, and we could also see the man with the best smile Alex Kpakpe feature too. Like Vale, some wingers could drop deeper a tad and feauture in the role such as Dion Rankine who did play there last season quite a bit, as well as Nunn, Abu, Andersson, Taurianen and a few more of whom I'm sure I'll talk about much more later.
Midfielders
The midfielders this season are going to be really fun to watch. Chelsea's midfield has always been one of the most exciting parts of the teams, with us producing players with the quality of Loftus-Cheek, Mount, Gallagher, Bate etc on a constant basis.
Charlie Webster is next in line with those names and after 6 impressive months with the 23s, he'll be looking to have a full season in the PL2 and impressing on the big stage at just the tender age of 17. Xavier Simons is a player who many have forgotten, but was once so impressive for us before he got two extremely unfortunate injuries in both his knees. Hopefully, his rehab has gone well and fingers crossed we could see him feature for us this season as the boy has an engine on him.
Joe Haigh's contract was running out this Summer and his future was in doubt after some Premier League clubs were interested in him, but he eventually signed a two year new deal and will be wanting to impress this season. He's a player who Chelsea fans will love watching this season as myself and a few other mates have compared his play style very much to Joe Cole. He's agile and just loves to drive forward with the ball.
Players like George McEachran and Thierno Ballo could be leaving the club this season (either on loan or permanently) which opens up space for someone like Ben Elliot to try and get his footballing career back on track. Ben is someone who is full of talent and earlier on looked a real prospect as he captained multiple England sides, but with harsh injuries he struggled to really develop when expected. There is 100% still a player there and hopefully some football on a higher level will really challenge him and get him playing the level of football we know he can.
Forwards
This is certainly a position we are quite stacked in. For the U23s, I imagine Jude Soonsup-Bell and Bryan Fiabema will be the main two who will play up front, with George Nunn either featuring more at LWB or leaving the club. George unfortunately hasn't impressed enough in the Striker position and him playing would just hinder Jude and Bryan's progress there.
Jude hasn't played for the 23s too much but has been tipped to be a top striker in the future with his large profile being of huge use and him smacking in goals for the other age groups. You can listen to our podcast episode with his brother, Zac, on all things Jude. Bryan played a lot more last season for the 23s and he started off very well with a screamer against Derby coming to mind, but afterwards struggled big time. Both will be hoping to get scoring at the PL2 level.
Other strikers at the club who are more likely to feature for the U18s include Aleksi Heino who we recently signed (two hours after publishing it looks like he may have joined Wolfsburg), Malik Mothersille who has returned from a season loan at Derby County where he featured 13 times and also Jay Wareham, the new boy from Woking who has impressed in pre-season, who is known to score goals for fun.
Having many forwards at the club could tempt Andy Myers to play two strikers up top this season. It's something we haven't seen a lot at Chelsea academy level, but with more centre-backs than fullbacks, a few players who could play wingbacks and only a couple of box to box midfielders the 3-4-1-2 formation could be a real option for the gaffer. It reminds me of when we tried to play Abraham and Solanke together at academy level and a lot of the time Tammy was out wide coming inside. As it is, we all know Chelsea coaches are extremely versatile in which formations they want their teams to play and it's generally also the most intelligent Chelsea players who can play in multiple different roles, so I'm sure there will be changes to the team and style of play throughout the season.
The UEFA Youth League is returning this season as well (touchwood) and despite it being an U19 competition, we're still likely to enter the cup with a young squad. That and the Papa John's Trophy (Checkatrade Trophy) should be an incredible experience for the boys, and I have no doubts there'll be many scouts watching so it's a chance for them to impress the world as we've seen so many Chelsea boys do in the past.
While writing this, I've realised that there isn't actually much to say on the U18s because half of them will be moving up to the 23s, and the other half I haven't watched enough to comment on. Putting too much pressure on 16 year olds would be harsh for me to do, but all I'm going to say is watch out for Leo Castledine. He featured for the 18s a decent amount last season at just the age of 15, so he's got a real chance of pushing on this season.
I'm really looking forward to this season. Like I said before, at times results may not be going our way and things to the average viewer may look bad for the academy, but there is a lot of context to this upcoming season and hopefully these players can use it to really develop mentally and technically. We'll be covering the academy in huge depth this season so make sure to follow us on all our social media platforms and tune in! You can listen to our academy season review and preview with Joe Tweedie here:
Written by Paree