The 2-0 win at Brentford's Community Stadium could end up being a monumental shift in the chances that academy players from Chelsea see in the first team. Jude Soonsup-Bell, Harvey Vale and Xavier Simons started the game to a bit of surprise from the Chelsea fan base. Whereas, Lewis Hall and Charlie Webster were on the bench for the entirety of the match.
Jude Soonsup-Bell
Just 17-years-old, Soonsup-Bell came up against veteran Pontus Jansson and when on the ball looked the part. Strikers in this system usually are not heavily involved and Soonsup-Bell fell victim to that. Just 12 touches in 45 mins shows the magnitude of the lack of space up front. The way Brentford sat back in the first half also gave Soonsup-Bell more problems and a team as drilled as Brentford would be capable to deal with the top strikers of the Premier League and he should not feel hard done by. His silky footwork came into action on the numerous occasion and showed glimpses of what made him a star in the U18 side.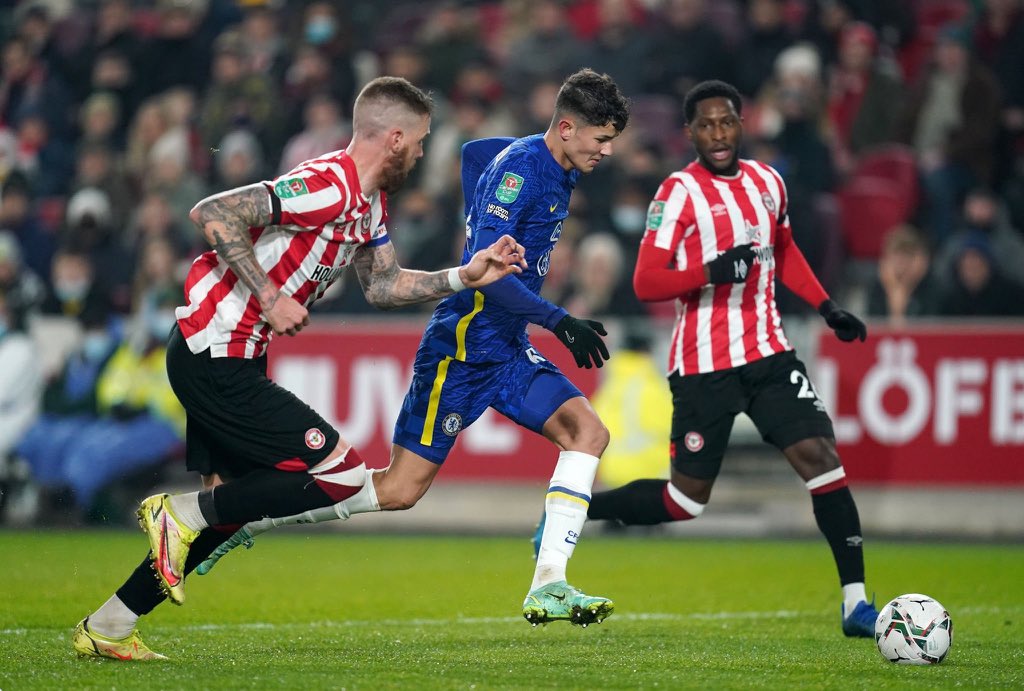 I would like to see Soonsup-Bell given a chance with a front three of Hudson-Odoi and Mason Mount and maybe even up top with Lukaku. Being around a more experienced attacking unit can only benefit the 17-year-old and help to utilise his unique skillset. Tuchel also said that "Jude came out of a flu" which could be the explanation for just the 45 minute run-out. A fully fit Jude Soonsup-Bell, with more first team training sessions and a higher quality team around him could cause a lot of sides problems. Chances of seeing Soonsup-Bell get some more appearances in the first team? 7/10 IMO.
Harvey Vale
Vale was playing out of position today which is important to note and also makes his performance stand out even more. Cool, calm and collected on the ball is all you need to sum up Vale's performance against Brentford. Yes, he did squander a big chance from an Azpilicueta cross but yet again that's not usually his job in the U23's. Dealing with a very physically demanding back line of Brentford, Vale's eagerness to get stuck in and battle with players 10 years older than him says a lot about his mentality.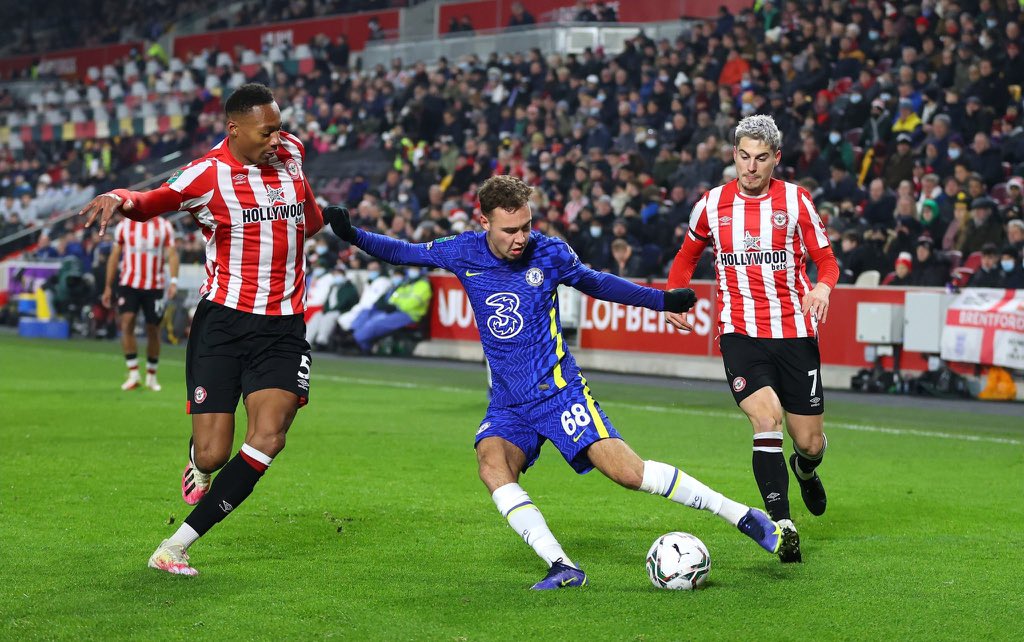 Chances will come for Vale to play again in the first team, my preference and I think Vale's also would be to see him in the attacking midfield role or even left wing back if needed. In his 65 minute stint, Vale showed he had a good understanding of the pace and physicality needed at the senior level. Same with Soonsup-Bell, more training sessions and playing with elite performers will only increase Vale's ability. The game against Chesterfield on the 8th January jumps out when looking for chances where Vale could next start. Chances of seeing Harvey Vale get some more appearances in the first team? 8.5/10 IMO.
Xavier Simons
Simons was also playing out of his most comfortable position and would have much preferred to slot into the midfield two. You could tell he is not totally used to playing in that position and adapting to Tuchel's right wing back system was hard for Simons. In just two training sessions, Simons came in and impressed Tuchel which led him to playing 65 minutes in his first match for Chelsea. Simons won 3/5 of his ground duels which tells you that he would be a great player to see in midfield. Simons was caught out of position a few times but with the way the game was in the first half this was expected and he made great recovery runs to prevent goal scoring opportunities on numerous occasions. His pace isn't a main attribute that is usually on show in youth football as he normally operates in midfield, but it was used to full effect here.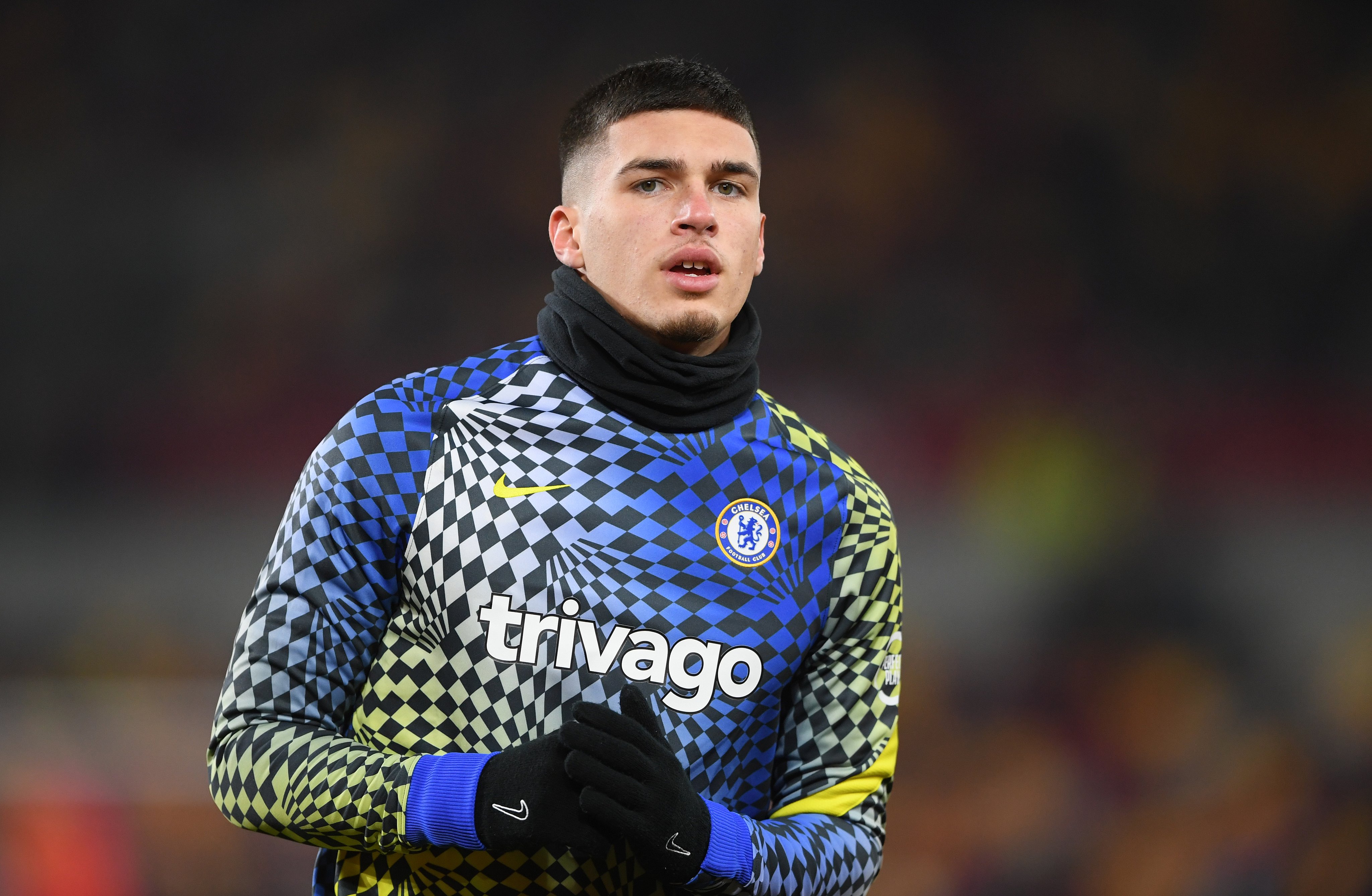 More minutes could definitely be an option for the Chesterfield game but I hope to see Xavier Simons in his preferred position. Due to the cover we have at centre midfield and right wing back I think the chances of Simons starting another match could be on a lower scale compared to Soonsup-Bell and Harvey Vale. But, a solid performance in a relatively new position could stick in the back of Tuchel's mind when thinking about his future squads. Chances of seeing Xavier Simons get some more appearances in the first team? 5.5/10 IMO.
Lewis Hall & Charlie Webster
Lewis Hall and Charlie Webster impressed enough after two training sessions to earn a spot on the substitutes bench against Brentford. Lewis Hall has featured in the left wing back position and in midfield this year for the U23's at just 17-years-old. A place on the bench for Hall is just a testament to his potential and a reward for his elite performances so far this season. With just one senior player natural in the left wing back position (that isn't currently injured), Hall could definitely be in with a chance of featuring there at some point this season. Webster has featured for the U18's in all positions around the centre of the pitch and could be of use should more injuries or COVID-19 cases occur in the squad.
The Chesterfield game will be massive in seeing whether Hall and/or Webster can play a part in the senior side for this season. However, I believe that these two definitely have a future at the club due to their different positional capabilities.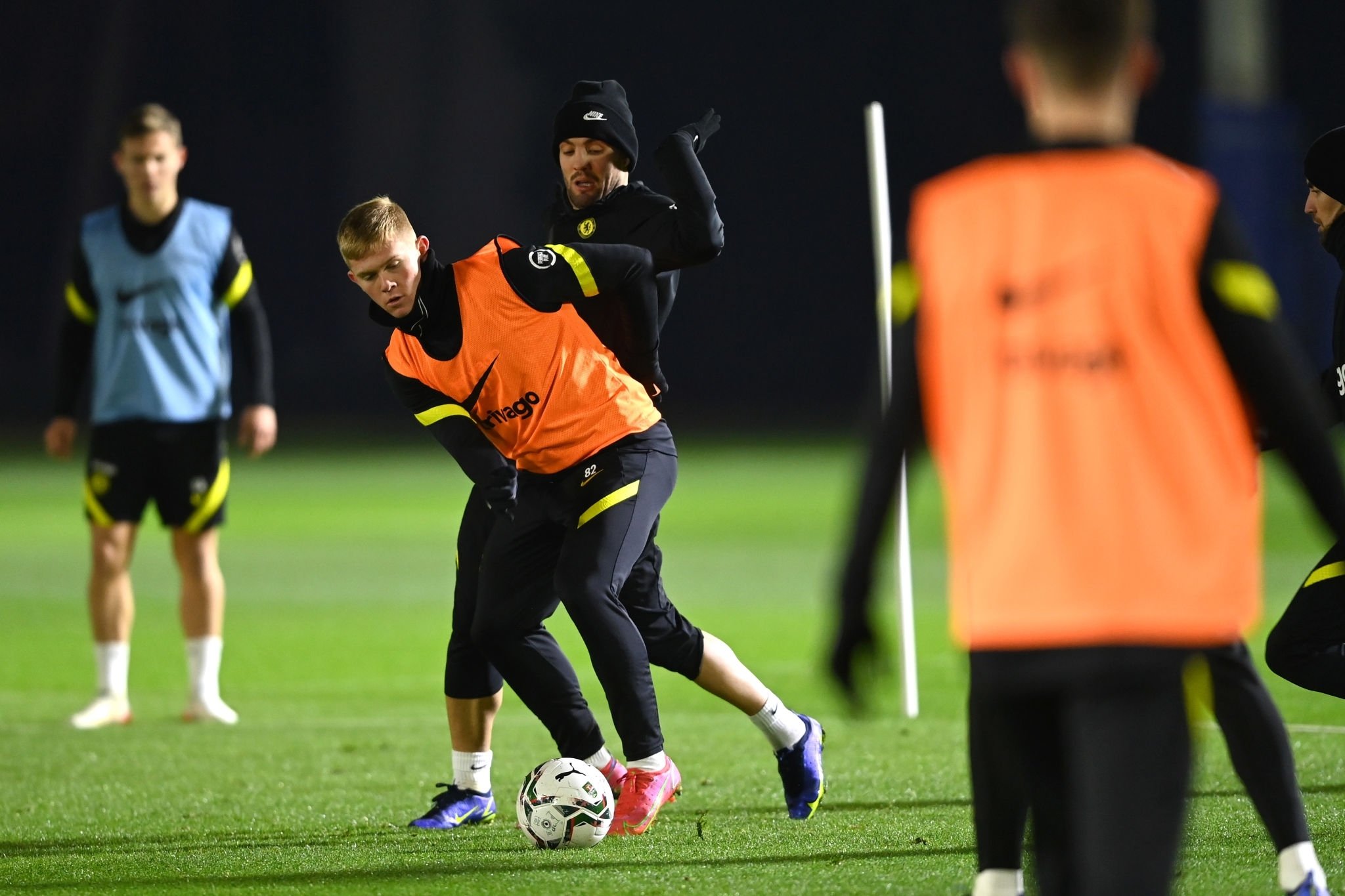 Overall, this game was massive in showing Tuchel and his staff and also the fans that trusting in the youth is worthwhile. This is an exciting time for people who keep up with the Academy and with the congested January schedule there should definitely be some minutes up for grabs for the youth. Hopefully more chances for players like Dion Rankine, Alfie Gilchrist, Jayden Wareham, Joe Haigh and Josh Brooking, Bryan Fiabema and Xavier Mbuyamba could be on the cards.
Written by Frankie